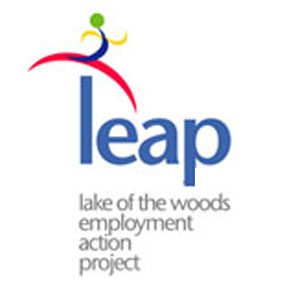 We are a non-profit counselling organization dedicated to providing employment counselling, job and educational placement, assistance with access to community services, and follow up services to persons who are unemployed, out of school and training in the Kenora and surrounding area.
Our mission is to address factors that contribute to unemployment among youth and adults from the Kenora and surrounding area.
Since 1984, LEAP has provided responsive employment supports to the members of our community, so that individuals accessing our services are able to reach their employment goals.
Whether individuals need help to identify a career, to learn how to search for a job, complete an effective resume and cover letter or to practice interview skills, LEAP is the go-to community Employment Centre.